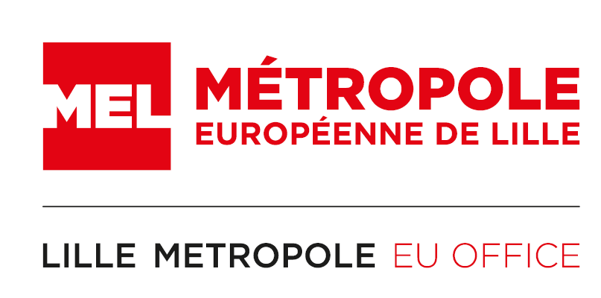 The most frequent searches :

Accelerating food tech and logistics projects with Euralimentaire
Back to the list
Created in 2017 by Lille Metropole and Lille National Wholesale Market operating Company, Euralimentaire aims at developing fresh food techs, services and logistics projects supporting innovative actors in agri-food, nutrition health and logistics. It is based on the National Interest Market in Lille, the largest wholesale market for fruits, vegetables and flowers in France after Paris. Euralimentaire's ambition is to become the leading player in the development of the whole food sector involving all the players in the food chain from Hauts de France Region. Its teams support project leaders and start-ups who want to develop a product or service in the foodtech sector (food services and distribution, food science, coaching and media). Implemented by Eurasanté, Lille Metropole Health and Nutrition development agency, Euralimentaire offers personalised support to innovative foodtech project leaders implanted or wishing to set up in Hauts-de-France region, whether they are still at the stage of the idea, in the pre-market phase or already on the market. Over a surface area of 1,000 m², Euralimentaire provides:
12 x 40 m² preparation units with water supply and a Wi-Fi connection;
Shared technical premises (cold room, vegetable processing area, goods loading and unloading docks, etc.);
Co-working spaces or private offices;
A shared kitchen.
The co-working space hosts projects in their incubation phase (before their legal creation) ; private offices are rented to created start up in their scale up phase and common facilities for food preparation, storage and logistics are offered to the beneficiaries. In addition, Euralimentaire organises six events per year, with the objective of promoting meetings between stakeholders and partners in the sector.
To date, 57 projects among which 20 new start ups have been supported by Euralimentaire. Over 150 jobs have been created and several fundraising operations have been carried out, raising over €7 million.
To support the players in its ecosystem towards greater excellence, Euralimentaire disseminates good hygiene, quality and traceability practices and promotes innovation at all levels.
Severine ROME, project leader of incubated "ALTERFOODIE – LES PETITES POUSSES" testifies that : "The support from Euralimentaire was crucial for my first fundraising round. The team, who are always available and experts in this subject, gave me the keys to understanding the specific world of innovation funding. This led to an introduction to a network of investors with tailor-made meetings and support in some very technical aspects"
Euralimentaire contributes to Lille Metropole "territorial food project" 2nd main objective which aims at developing an agricultural and food economy anchored in the metropolitan area and respectful of its ecosystem.